A perfect accessory for those who are attentive to every detail of their personal spaces. The scented paper in a set of five gives garments and linen the transparent and delicate notes of Cologne to add a touch of fragrance to your drawers. The high quality of the paper and the special processing ensure the persistence of the fragrance, which is released over a very long time. Enclosed in the elegant yellow Parma cylinder, the paper is uniquely embellished with the iconic Acqua di Parma logo.
OUR UNIVERSE
ARTISANS
We work with local Italian artisans who are strongly rooted in the production heritage of their territories.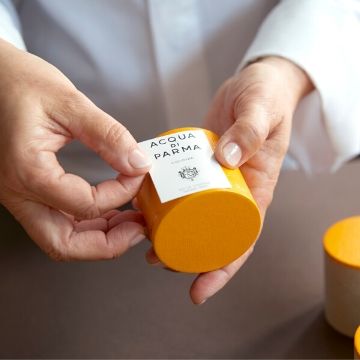 MADE IN ITALY
All Acqua di Parma products are made in Italy by traditional craftsmen using only highest quality materials.