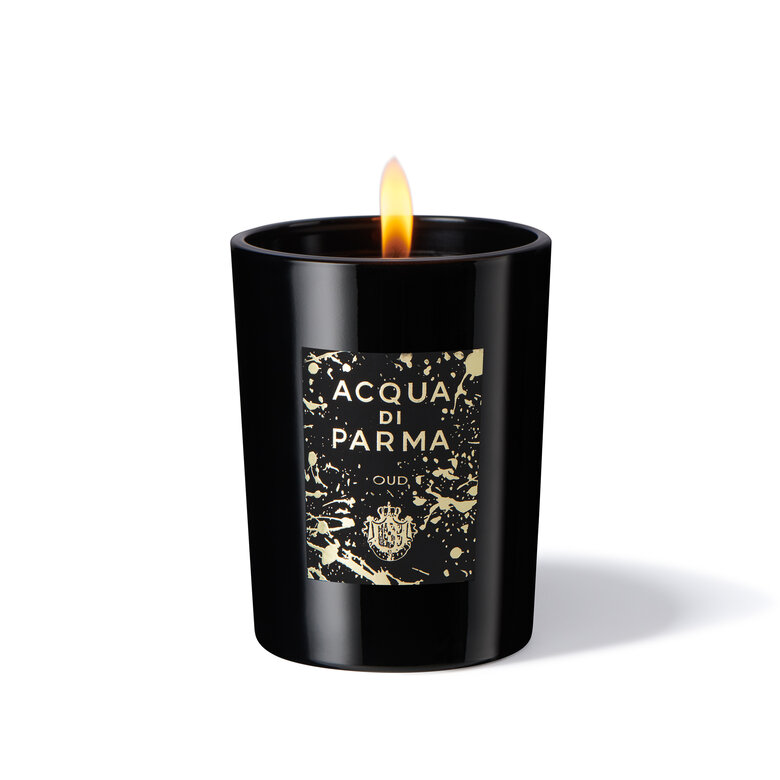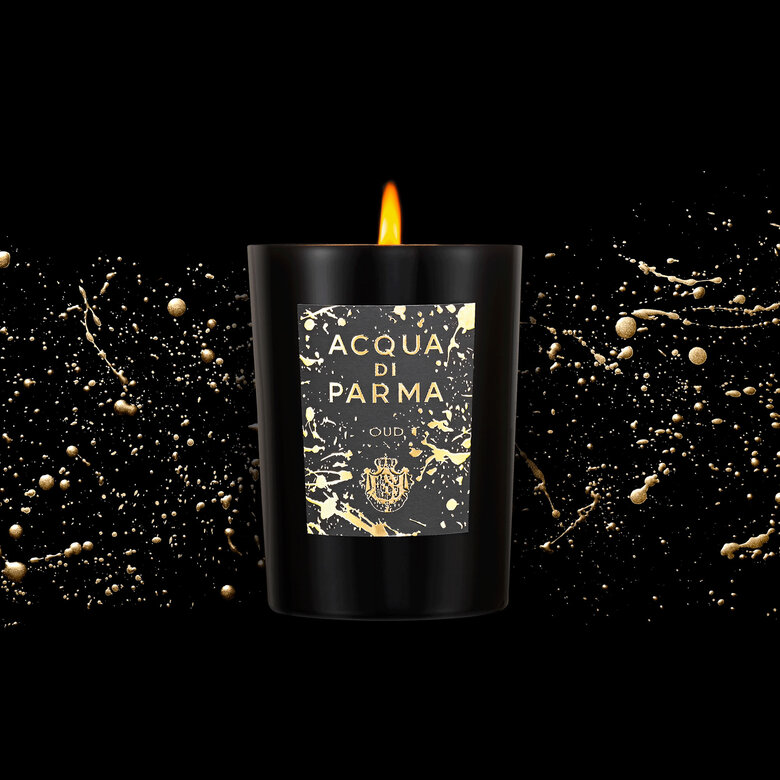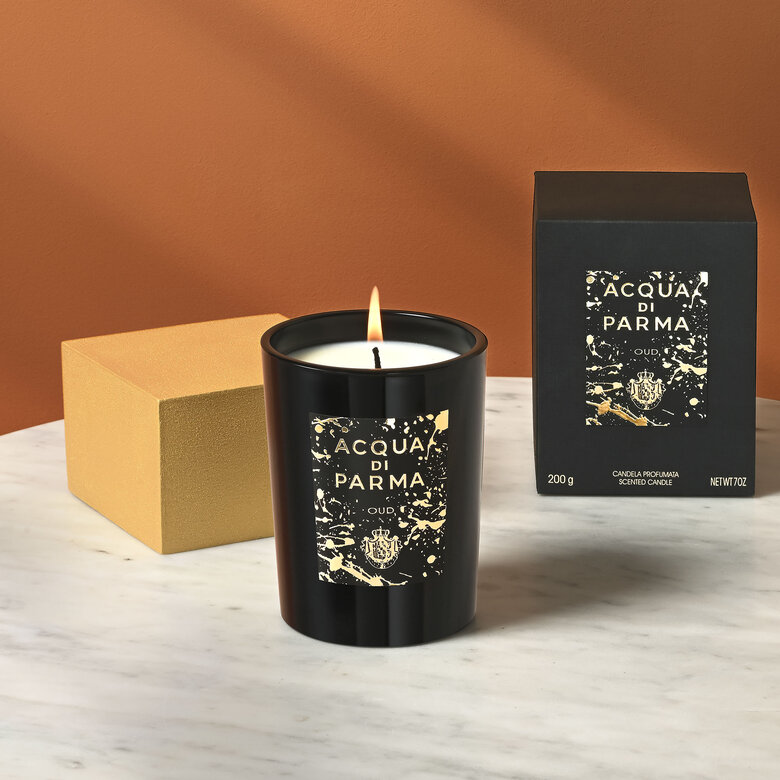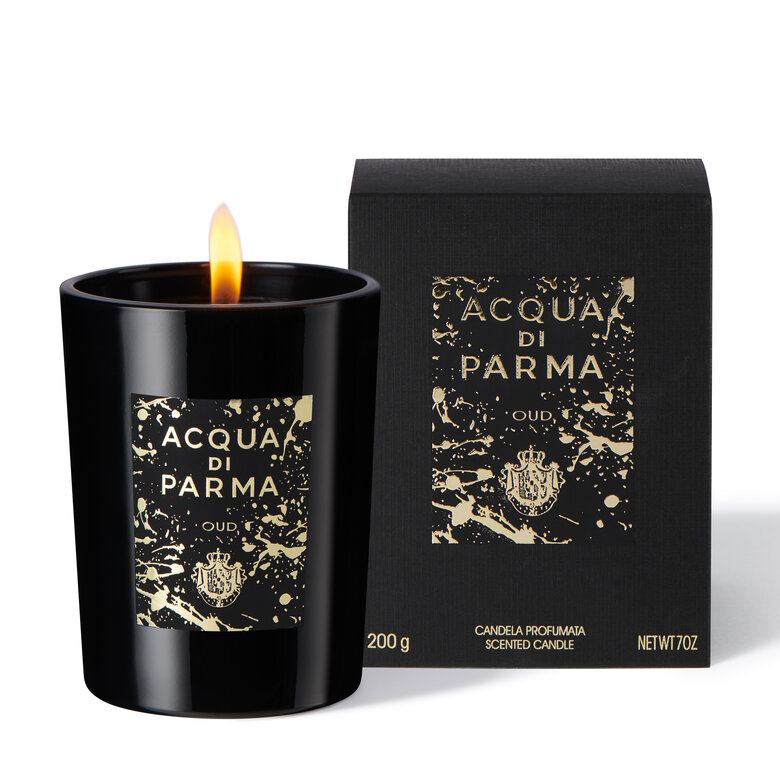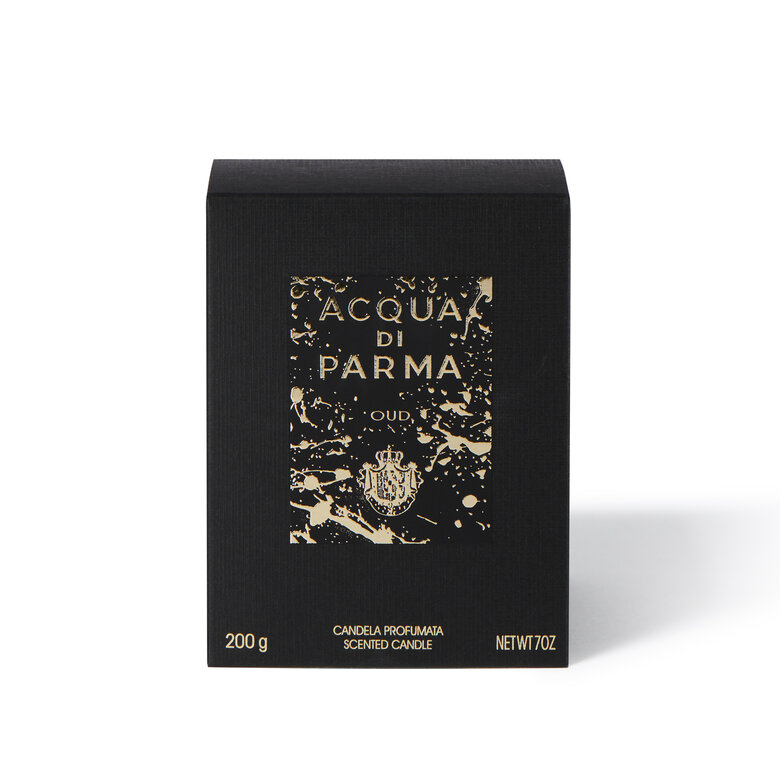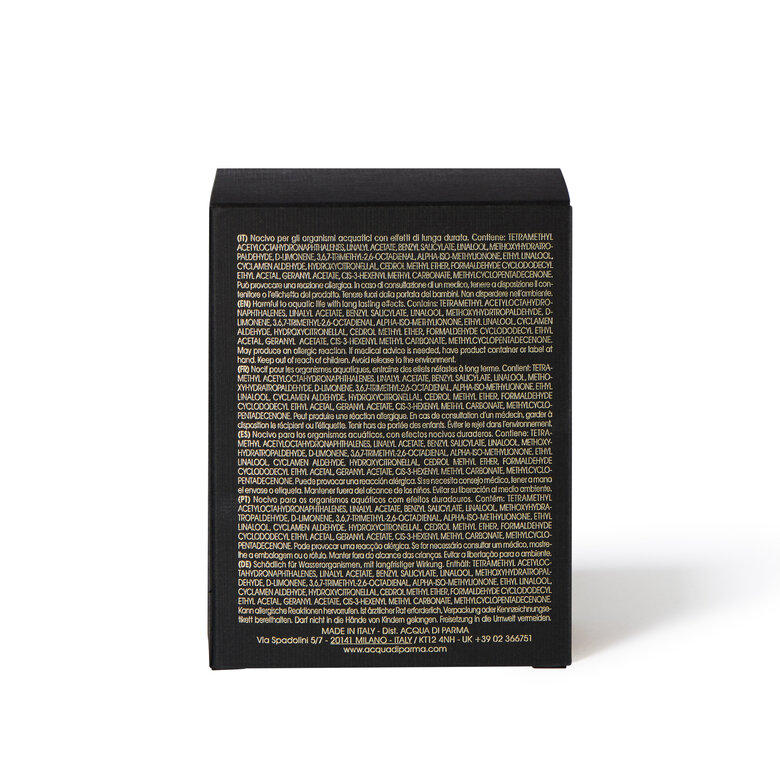 ADPADP081360-ONESIZE
Complimentary gift on all orders over 100€
Complimentary Delivery on all orders above 100€
The luxury Oud candle limited edition features a sophisticated liquid gold leitmotif that illuminates a harmony of contrasts across your home with the intense and vigorous notes of Oud.
Available exclusively for a limited time, the Limited Edition Oud candle features a unique packaging inspired by the warmth of resin from the precious agarwood ingredient. Its splendour is illuminated in an ornate liquid gold leitmotif expressing the resplendence of gold through the mastery of Signatures of the Sun's art of perfume. With notes expressing the opulence of the rare and precious agarwood oil, the limited edition Oud Candle brings the prism of the Sun to a rich and mysterious interpretation. Crafted from white vegetable wax and set in a shiny black lacquered glass jar, the glass diffuses the intense and vigorous fragrance notes of Oud across the home. Part of the Home Collection, the scented candle sets an atmosphere where the magnetic and decisive essence of the agarwood gives life to a discovery of sensuality. The 200gram candle comes in a foldable outer pack made from black FSC paper featuring a special exclusive label decorated with an illuminating and artistic liquid gold leitmotif.

IMPORTANT – PRECAUTIONS FOR USE:
To ensure the best experience from your scented candle, Acqua di Parma recommends:

• Do not burn your candle for more than 1,5 hours at a time. This will prevent the flame from becoming too high, which creates smoke and could stain the sides of the glass.
• Use a proper snuffer to extinguish the flame.
• Allow the candle to solidify before relighting it.
• Restraighten the wick in the wax after each use for consistent consumption of the wax.
• Regularly cut the wick with a wick trimmer (ideal length 5 mm) so that the wick does not stick to the wax and prevents the candle from emitting smoke.
• Keep the wax pool clear of matches and debris.
• Do not use the candle if the remaining wax level in the glass is less than 5 mm.
• Do not leave the burning candle unattended. Keep away from children, curtains, and pets.
• Do not move a burning candle or when the wax is still hot. Wait for the wax to solidify.
• Do not place the candle on heat-sensitive surfaces, near flammable materials, an open window, or other candles.
Oriental Woody

Top Notes:
Bergamot, Orange

Heart Notes:
Haitian Amyris Oil, Russian Coriander, Agarwood oil (Oud)

Base Notes:
Cedarwood, Leather accord, Patchouli Oil, Sandalwood, Musk
HOW DOES IT WORK?
The subscription plan ensures that you will never run out of your Acqua di Parma essentials. They will be shipped to you regularly at monthly, 2 monthly, or 3 monthly intervals, starting from your preferred date.
YOUR SUBSCRIPTION
Please activate your account to be able to log in and manage your subscriptions. You can change your delivery frequency, pause or cancel your plan at any time.
NEED HELP?
If you have any questions or require assistance, we are available at +390498599388 or send us an email at support@acquadiparma.it
YOUR UNBOXING EXPERIENCE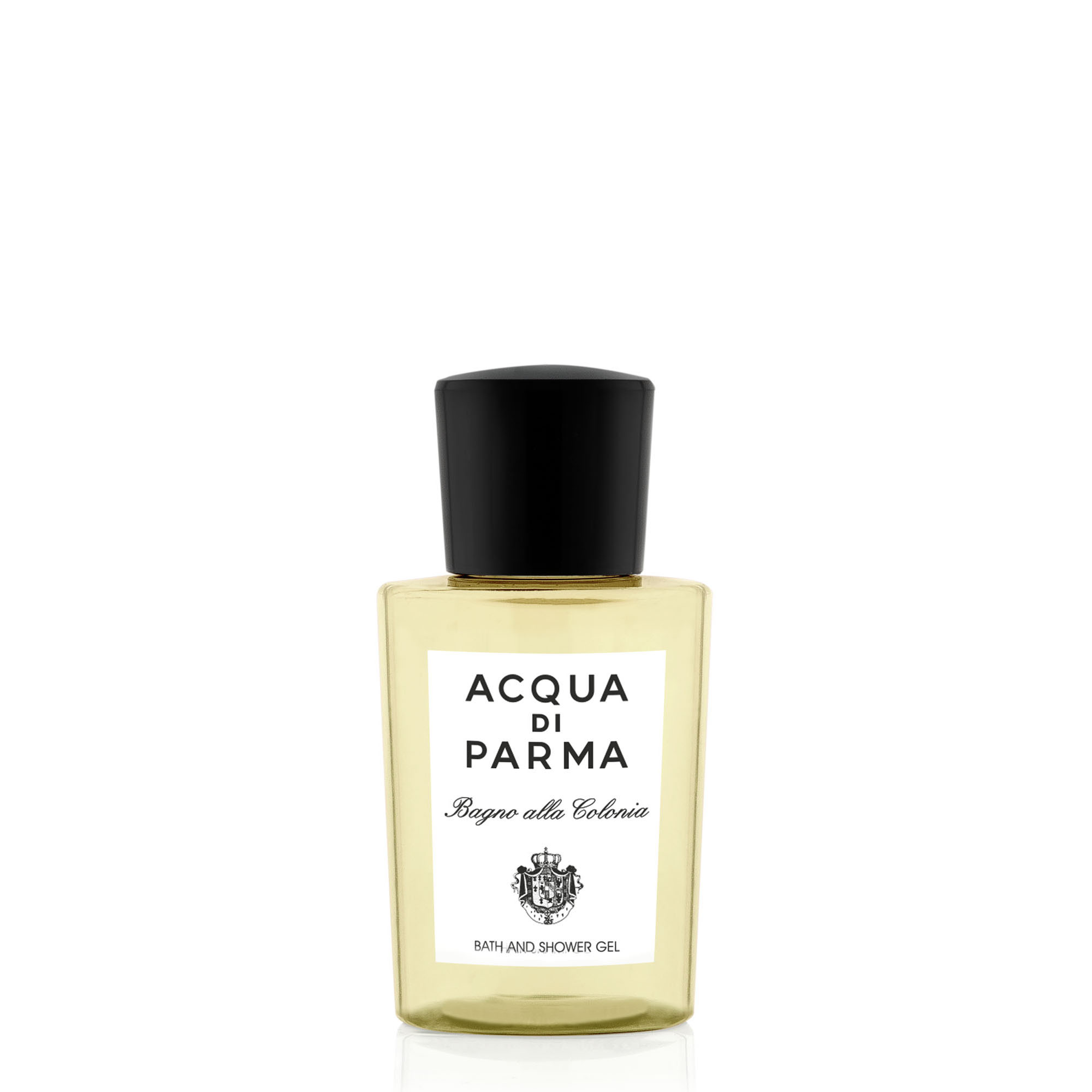 Enjoy a welcome gift
Create your Acqua di Parma account and receive a Colonia shower gel 40 ml gift with your first purchase as a registered user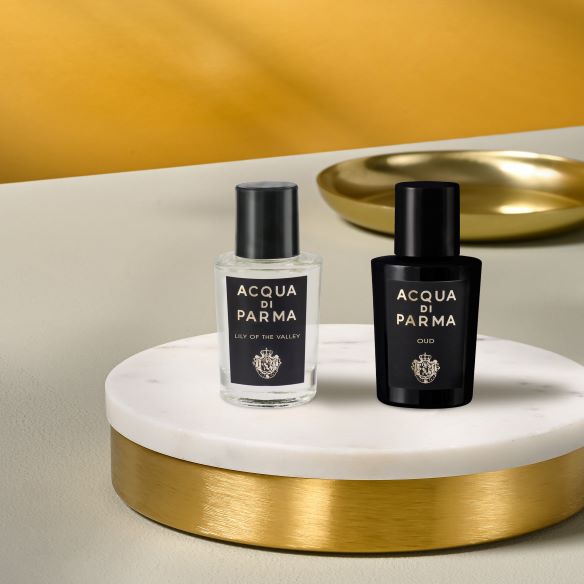 With Our Compliments
Enjoy a complimentary miniature between Lily of the Valley and Oud on orders above 100€