The perfect base beneath our scented candles to protect the surface from the candle's heat.
Protect the surface beneath the candle from heat and wax spillage with our elegantly designed candle base. Inscribed with the Acqua di Parma logo, the base is made of bakelite, the same material of our iconic Art Deco bottle caps. Available in two colours, black and white.
OUR UNIVERSE
ARTISANS
We work with local Italian artisans who are strongly rooted in the production heritage of their territories.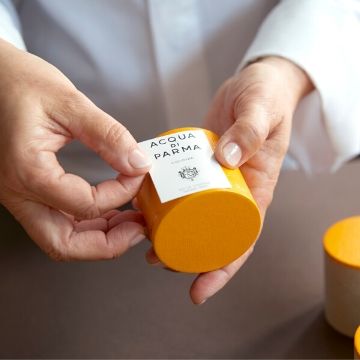 MADE IN ITALY
All Acqua di Parma products are made in Italy by traditional craftsmen using only highest quality materials.