A sophisticated and modern document holder for the business person on-the-go.
A sophisticated leather case that comes with a penholder, a notebook and a document pocket for the business person on-the-go. Crafted in Italy using artisanal leather techniques, the modern and minimal design reflects the discreet Acqua di Parma style.
Dimensions: 36X6X27cm
OUR UNIVERSE
ARTISANS
We work with local Italian artisans who are strongly rooted in the production heritage of their territories.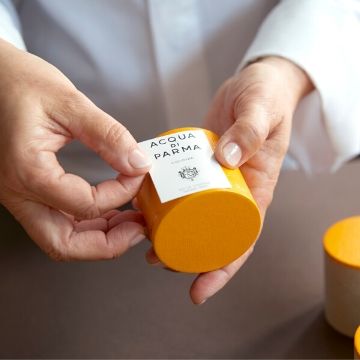 MADE IN ITALY
All Acqua di Parma products are made in Italy by traditional craftsmen using only highest quality materials.