The emotions of falling in love, diffused for a romantic atmosphere. The fire that warms from the inside and recalls the charm of love at first sight.
Ignite the charm with a scent evoking a heart-warming and enveloping sensation in your home. The celebration of a genuine feeling in a dynamic and irresistible fragrance.

Duration: 10-12 weeks

NOTE: All diffusers come packaged with black rattan reeds.
A dynamic blend of pepper and cloves gives an intense and spicy touch. Bursts of balsamic and amber notes bring warmth and enveloping richness to the fragrance. Tasting Notes: Black Pepper, Clove, Opoponax, Benzoin, Tonka Bean
OUR UNIVERSE
ARTISANS
We work with local Italian artisans who are strongly rooted in the production heritage of their territories.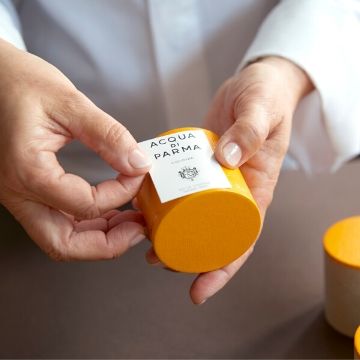 MADE IN ITALY
All Acqua di Parma products are made in Italy by traditional craftsmen using only highest quality materials.