Take a look at the product on your smartphone to enter the AR mode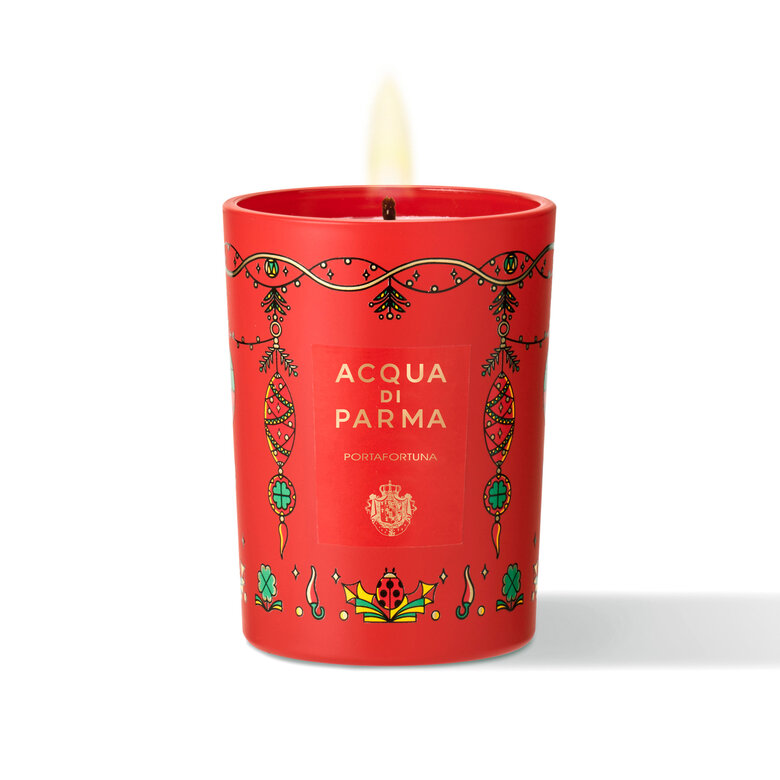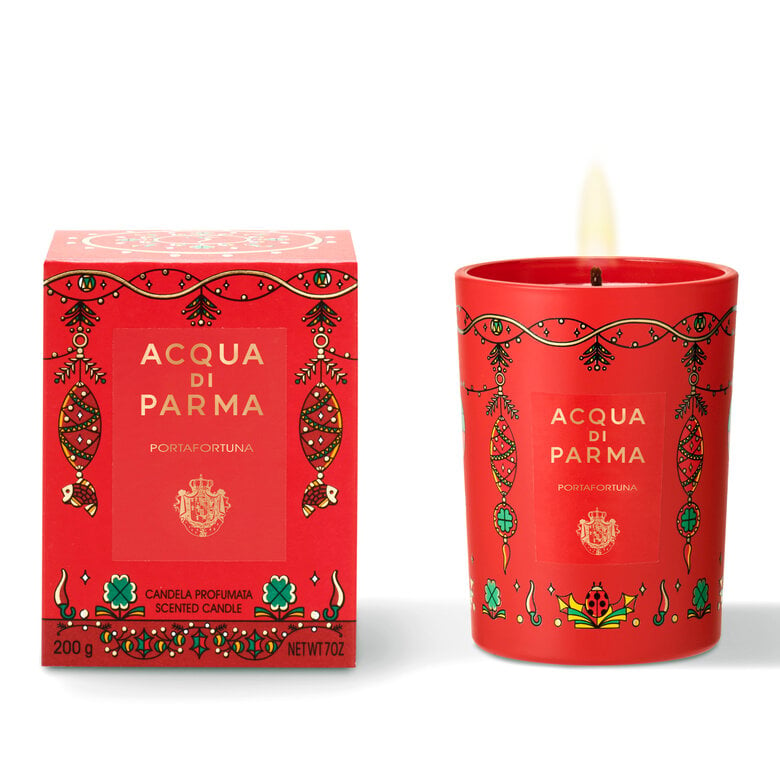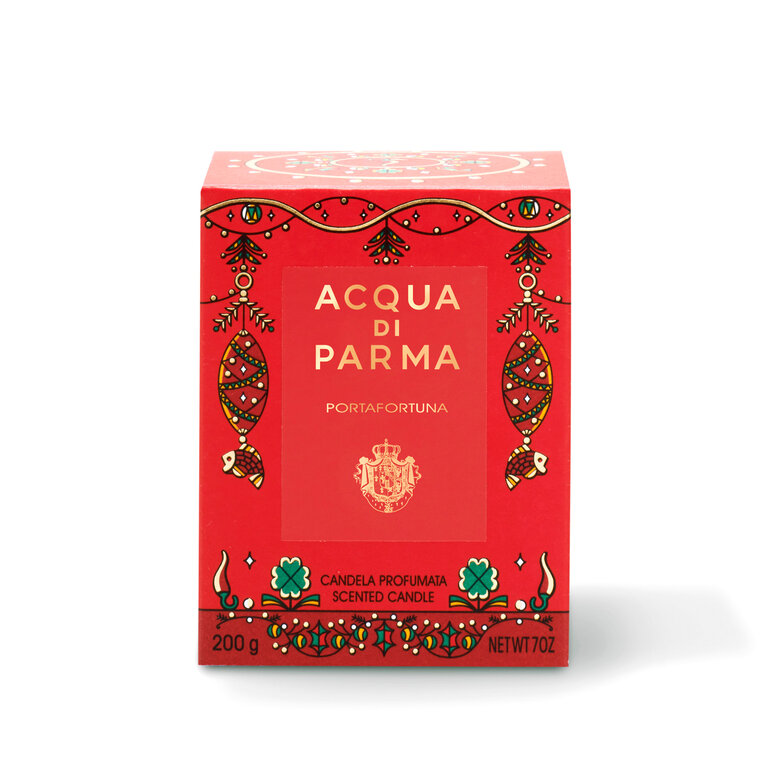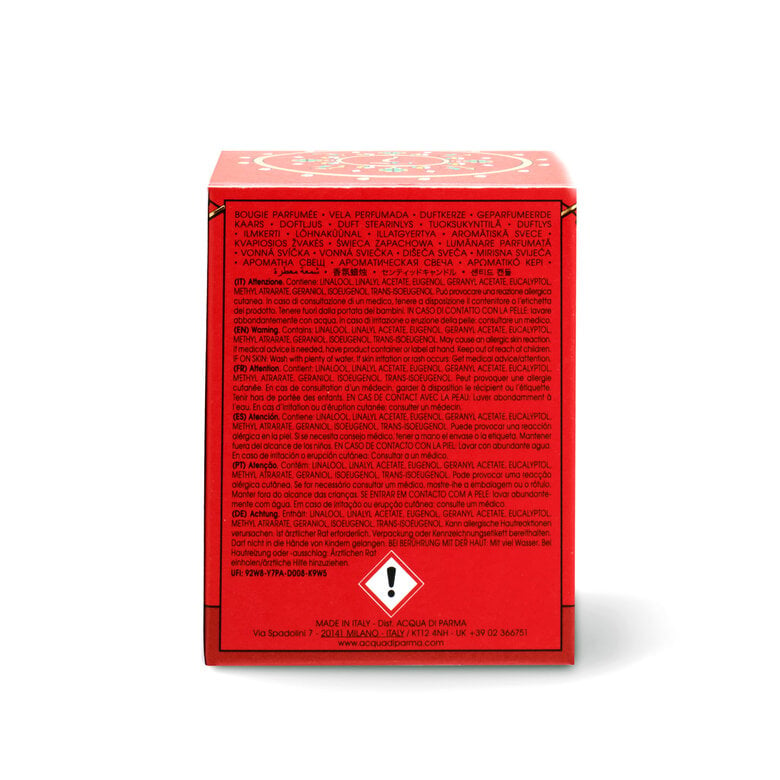 A seasonal exclusive red Portafortuna candle that celebrates the most beloved Italian symbolic gift for luck, the horn, infusing your home with the scent of endless new possibilities.
Leap into new beginnings with Portafortuna, the limited-edition scented candle that captures the magical and comforting aura of precious wishes and dreams. This exquisite scent boasts deep, woody, and leather notes, while subtle hints of cinnamon and patchouli add a mysterious touch. Adorned with a collection of charming good luck symbols from around the world, including the quintessentially Italian lucky horn, Portafortuna exudes a sense of protection and brings a touch of quintessential Italian decoration to any space. The perfect festive gift to invite prosperity and ward off bad luck.
Burning time: up to 50hrs
Packaging
The scented candle comes in a glass jar reminiscent of the Maison's iconic Art Deco bottle.
Recyclable FSC-certified paper
Once the candle has been used up, the glass is ready to become an object to be reused and kept over time.
HOW DOES IT WORK?
The subscription plan ensures that you will never run out of your Acqua di Parma essentials. They will be shipped to you regularly at monthly, 2 monthly, or 3 monthly intervals, starting from your preferred date.
YOUR SUBSCRIPTION
Please activate your account to be able to log in and manage your subscriptions. You can change your delivery frequency, pause or cancel your plan at any time.
NEED HELP?
If you have any questions or require assistance, we are available at +390498599388 or send us an email at support@acquadiparma.it
OUR UNIVERSE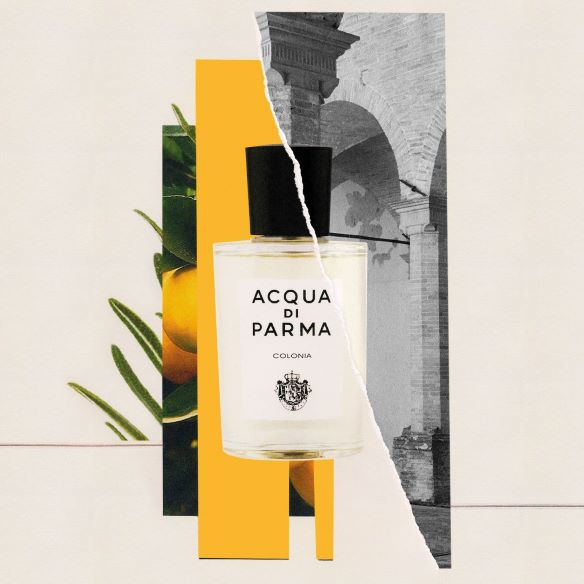 OUR ICONIC COLONIA
Originally created in 1916, Colonia is the definition of a timeless classic: an uplifting citrus-blend that evokes the scent and soul of Italy.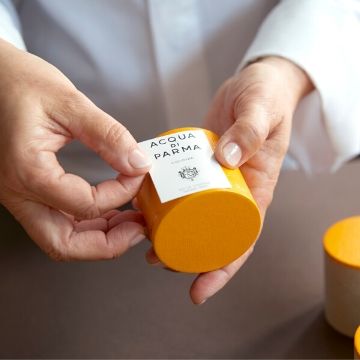 MADE IN ITALY
All Acqua di Parma products are made in Italy by traditional craftsmen using only highest quality materials.